"It might sound like a cliche"
Everyone says this but our difference is our people. We are a privately owned, family business, based in the North East of England. No offshore call centres, our personal touch has given us an edge for decades
Helen Scorer
Head of Customer Experience
Direct Line: 0191 214 2495
Mobile: 07557 038334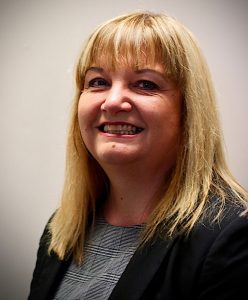 Annette Henderson
Panel Co-ordinator
Hi I'm Annette. I have been with the company for 10 years.
What I love most about the job is that we are a close knit family company where everyone knows each other's families and provide support to one another in good times and in bad times.
Outside of work I like to spend time with my kids walking my dog and socializing.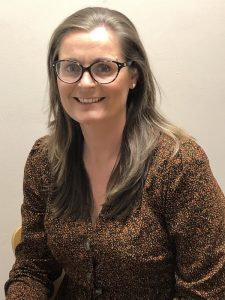 Kelly Ridley
Panel Co-ordinator
Hi, my name is Kelly. In my job I get to work with brokers, lenders and surveyors on a daily basis.
I enjoy being part of the team and having worked here for 10 years it feels more like a second family than a work team.
Outside of work my favourite thing is football. As I have retired from both coaching and playing football I now have the pleasure of relaxing and being a top sofa (or pub) fan.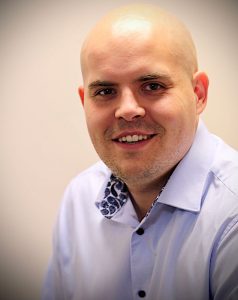 Alistair Gillam
Accounts Assistant
Hi, I'm Alistair and I joined Pure in 2015. I've experienced many different areas of the company in the years I have worked here, but my main role is within the accounts department working alongside Suzanne and Michael.
My favourite thing about working at Pure is the comradery that we all share. Our very low staff turnover has enabled us to form a very tight-knit group and we also enjoy a number of social events together throughout the year. We're like one big family really!
My biggest passion outside of work is football. I've been a season ticket holder at Newcastle United for 20 years and many of my weekends are spent travelling up and down the country watching the team.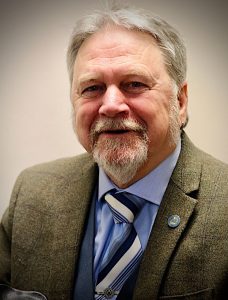 Don Russell
Quality Audit Supervisor
My role is to carry out and report upon a random 10% "compliance audit" on all Quest and Xit2 system valuations.
Formally a Chartered Quantity Surveyor, I was retired some years ago on grounds of 'physical and mental ill health'. I have been with Pure since the company started. I work from home on a part-time basis.
Pure rescued me from the scrapheap and have made allowances for my circumstances since, without any fuss or problems. Everyone is very efficient and professional and yet kind, cheerful and sociable – a great bunch to work with.
Outside work, my main interests are my motorbike (riding for the fun of it or to assist people with training for their Advanced Motorcyclist Test) and photography.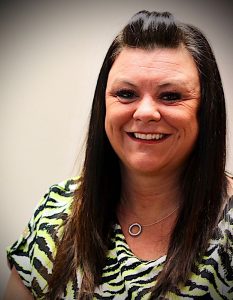 Sharon Kell
Data Analyst
I have been with the Pure family for almost 7 years.
I do the EV checks, availability and general queries. 
Outside of work I like to do random zip wires over the Tyne and bungee jumps for charity – I like a challenge.
Michael Wylie
Accounts Administrator
My role includes collecting valuation fees from brokers and applicants as well as helping the rest of the team with general day to day tasks.
I thoroughly enjoy speaking to different brokers and applicants each and every day and being able to help them with any queries they may have.
I have been with Pure since March 2019 and I love how it feels like one big family.
My interests outside of work include following Newcastle United home & away (as painful as it may be), watching darts, socialising with friends & getting stuck into a good TV series.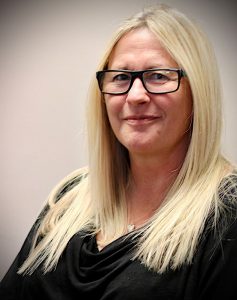 Bernadette Wilde
Administrator
Hi I'm Bernadette, I'm the newest member of the pure team, I started in August last year doing an admin role.
The team here at Pure have made me feel very welcome, they are a great group of people and have made me feel part of the work family from day 1!
Outside work, I enjoy long dog walks/mountain biking and occasionally getting away at weekends spending quality family time.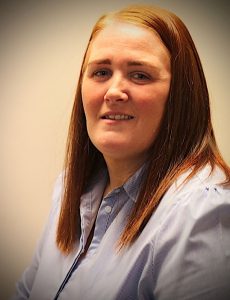 Tracey Rolfe
Administrator
Hi I'm Tracy Rolfe I have worked at Pure for a little over a year and I mainly deal with the distribution of the photographs and reports.
The thing I enjoy most about being part of the Pure team are the Pure team!!!
Outside of work I love spending time with my family, being behind a camera, and driving.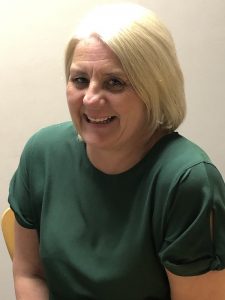 Amanda Carr
Pure Coordinator
Hi I'm Manda, I have worked at  Pure for 14 years. I love being part of the Pure family as we are 1 team and there for each other both inside and outside of the work place. Also I always appreciate them letting me sing!   
Outside of work most of my time is taken up at the side of a football pitch  supporting my 2 boys and their football teams, and looking forward to sunny holidays!
However if you need any cleaning tips or singing lessons call me!!  Haha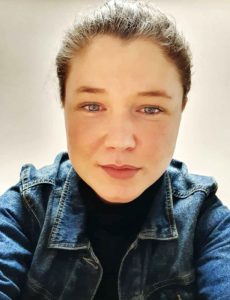 Kate Wood
Panel Co-ordinator
Hi I'm Kate and I have worked at Pure for two and a half years starting as an Administrator progressing to a Panel Coordinator just over a year ago.
I love having my own Broker Clients and have made some great friends!
The best thing about working at Pure is getting to speak to people and being able to help them with having their valuations carried out quickly.
Also the team here at Pure are all my friends and family and its great working with my mam because she makes my lunch every day.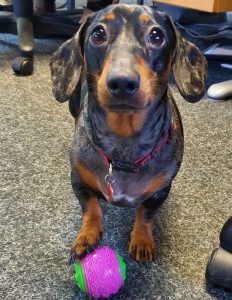 Elsie
Dogsbody
My name is Elsie and I am the office Sausage dog.
I have worked at Pure for a little over a year now since I was a tiny puppy.
My role is to give out lots of cuddles to all the staff which always puts a smile on their faces.
My favourite part of the job is in the morning when I go around all the desks to say good morning and get a little bit of everyone's breakfast J
As you can see by my picture I have been practising my ball control in the office so that when I go home I can show off to all the other dogs on the field where I live!  
Call us, mail us or come and see us.
5 Diamond Court
Kingston Park
Newcastle upon Tyne
NE3 2EN